Who is Simplicit
About Simplicit Technologies
We are Your IT Department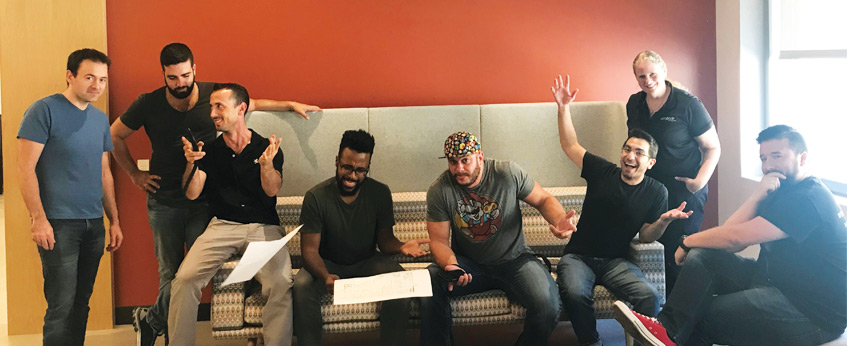 Simplicit Technologies is a managed services provider (MSP) for clients in Los Angeles, New York, and their surrounding areas. Since its inception in 2003, the core philosophy of Simplicit Technologies is simple:
PEOPLE FIRST!
We know that behind every computer there is a person who is working on a task, that usually has a deadline. We understand the frustrations that come with a glitch in your computer, or something in the network not working properly. To make matters worse, computer and network problems always happen at the worst time. We made it a priority to build a support team of engineers who have a passion to make a positive impact on people they work with. Beyond people skills, our team always deal with our users in a manner that is respectful of their time.
We are THE IT department for the majority of our clients. This means we are responsible for all the IT needs, including planning and budgeting, as well as desktop and server support. Our scope of service also covers IT vendor management, contract negotiation and vCIO services.
Whether your business is small or large, hiring Simplicit Technologies will give you the benefit of having a TEAM of experts at your fingertips. With each of our professionals bringing their own experience and expertise, we are able to work quickly and efficiently to solve most IT issues.
Our Hiring And Training Process
Staying loyal to our core philosophy of people first, we take careful steps to make sure we hire the right team members, and then we take the time to integrate them into our structure.
Simplicit is always on the lookout for new talent. Every person we hire, is a result of a thoughtful process which begins with inspecting hundreds of resumes and conducting 20-30 interviews, to ensure we are getting the right person. Hiring an IT person is not an easy process. The unemployment rate for the IT industry is at its lowest ever, which makes it challenging to find and retain the right people. Once a person passes the people-skills interview with the CEO, we put them through a technical evaluation. Clearly, technical skill are very important in order to work at Simplicit Technologies. Unlike technical skills which can be learned, the personality evaluation is crucial for us in the early interviewing process. We want to ensure our hires have the people skills necessary to be part of our team.
Those who fit our model go through extensive training. They learn our tools are trained in our approach so they can put our philosophy into action. To stay up to date, each technician is assigned quarterly goals to develop their core technology competencies.