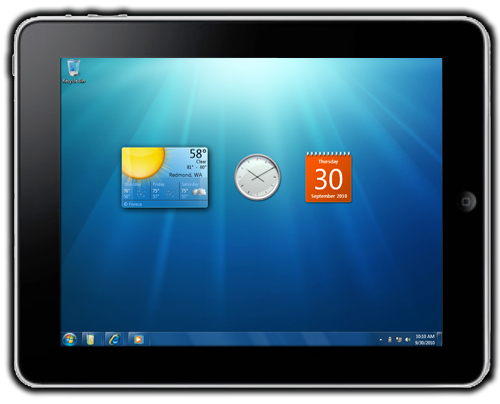 Work & Play in a single device
Why use an iPad as a secondary device when it can become a primary workstation?
The iPad offers advantages over laptops in regards to user experience and it's much more convenient for users that are mobile. Now a user can come in to the office, dock their iPad, connect it to a keyboard, and access their Microsoft Windows PC with their iPad. They can also connect to that desktop from anywhere in the world through a Wi-Fi or 3G connection. This enables organizations to increase user productivity by offering a rich user experience on the iPad.
The iPad Workstation Experience
---
There are many benefits to using iPads over even regular desktops or notebooks at the office. A user can now travel in and out of meetings seemlessly without worrying about heavy laptops or writng down notes which need to be dictated later onto a desktop.
The iPad is available with plenty of add-ons that can make any user more productive. Applications (apps), the ability to dock, and connect a monitor via VGA or HDMI, the ability to connect any iPad to a Bluetooth-enabled keyboard. With these features every user can be ready for work - using their iPad.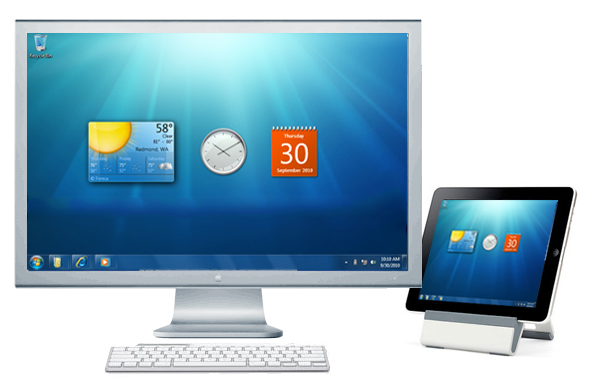 Compatible with both iPad & iPad 2