Cloud Computing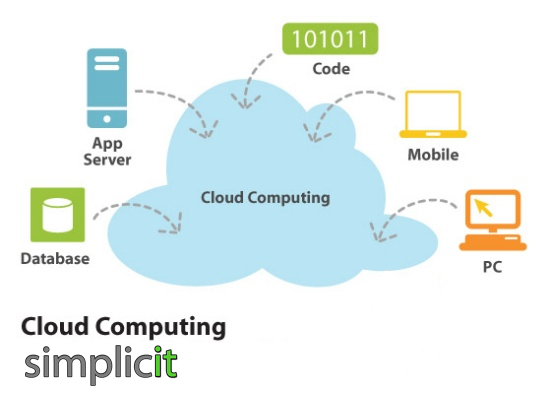 Organizations are looking to cloud computing to provide a more efficient, flexible and a cost-effective model for computing, one that allows IT to operate much more efficiently and respond faster to business opportunities. The goal is to enable IT as a service, and cloud computing provides the technical architecture to deliver it. Just like the power grid computing resources should not be accessed differently, using cloud computing affects the way we access, buy and utilize computing resources. Why should your organization pay for resources it does not use? The cloud itself is still not a well-defined term and has not been standardized yet.
Types of Clouds
---
Private Cloud – all the company resources reside in the network perimeter
Public Cloud – all the organization's resources reside in an external cloud provider facility
Hybrid Cloud – some of the organizations resources or a specific area of IT are used in the cloud.
Today, most organizations have some kind of a private cloud in the form of a virtual environment. We see great benefit in leveraging a hybrid cloud. Outsource your backups to the cloud by using our cloud backup solution, or maybe outsource your messaging system to the cloud.
Cloud Service Offerings
---
Hosted Exchange - Microsoft Exchange Server is the leading business-grade messaging system. Move to the cloud with a Hosted Exchange solution.
Google Business Apps - Google has been providing collaboration and communication services like GMail, Google Docs, and more to consumers for many years.
Take advantage of their great features with their hosted business solutions. Learn more about Google Business Apps
Postini - Postini is another one of Google's cloud offerings. Featuring the most innovative ways to monitor and backup your messages.
Learn more about Postini Services

How Can Simplicit Help?

---

Simplicit was implementing these types of services before the trend towards the cloud began. We provide the following services for cloud computing:

Cloud Assessment – we can assess which and how your systems might benefit from moving or using the cloud
Cloud Migration – we can plan, design and migrate your infrastructure to the cloud
Use the cloud – Simplicit partnerrs with many leading cloud providers, so we can provide a secure location for your cloud.

Simplicit has provided cloud computing services to many of our clients. If you are interested in our services please call us at 800-245-5210 or fill out our contact form and we will reply within 24 hrs.